Donna Pancoast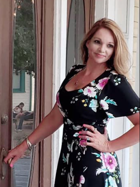 Donna Pancoast, is a South Texas native specializing in coastal properties as a Texas REALTOR® since 2005.
Real estate has always been her passion and she is of the, "knowledge is power" mindset. In 2017 she obtained her Property/ Casualty, Life, Accident, Health & HMO licenses to additionally become a Texas Insurance Agent. Prior to her real estate career, she has over 16 years of experience in the legal, finance, and hospitality industries.
A top volume salesperson for consecutive years, she has been recognized with numerous industry awards, such as, "Sales Agent of the Year," "President's Circle of Elite," and a consistent recipient of the, "Top 5 Award." Her real estate experience includes new home sales, waterfront properties, residential, commercial, investment properties, relocation specialist and property management.
Committed to continuously improving her service and education to better serve her clients, she has earned numerous designations and certifications and is a member of the National, Texas and Corpus Christi Area Associations of REALTORS®.
Donna gives back to the community through volunteer work with various non-profit organizations.
In her free time, Donna loves to spend time traveling, fishing, attending concerts and sporting events with her family and friends.
MY STORY
When it comes to buying or selling a home, you want to partner with an industry expert who has your best interest at heart. As a lifelong Texan with 18 years of real estate experience, I'll shoot you straight and share every helpful tidbit that I've learned over the years. Whether you're interested in listing a waterfront property in Port Aransas, or you want to find your family's dream home in Corpus Christi, I'm here to guide you. Every aspect of buying or selling your home is easy with me on your side! If you're ready to find your dream property, I'm just a phone call away.